Ethos USA, Inc. - Southern Louisiana Commercial Building Construction, Heavy Construction, Excavation Contractor, Electrical Contractor
Corporation History
The base of our corporation was established in 1976. We began as an oilfield rental and service provider. Our customer's quickly took note of our hard work and dedication; thus, propelling our growth into an entity that prospered in the eighty's when oilfield work was almost an impossibility for a rental and service corporation. We supplied roustabouts, fraktank monitoring, road building construction of all types, site preparation, water well drilling, environmental damaging spill clean-up, and any service an oilfield crew may need. We even restored drilling sites to their original state or better, built access roads and main roads to the pumping unit sites. Then we maintained the roads, and placed directional signs to make service and monitoring easier. During this time we grew into an ACME trucking line to make ourselves more attractive, and procure new business.
In natural development, we started building industrial buildings in our own industrial parks to fulfill the community's needs. This has progressed into turnkey construction of office buildings to large industrial buildings with overhead crane systems. We can construct any building or peripheral project one may need.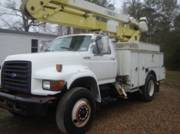 In the course of running a real-estate franchise, we started noticing the need for environmental clean-ups on properties clients wished to place on the market. Consequentially, the area of environmental clean-ups was focused on by a few of the principles in our corporation. This led to the realization that we were properly experienced for providing similar non-hazardous environmental services to be of value to other industries. Resultantly, we started offering both emergency, and non-emergency hazardous and non-hazardous oil spills clean-up service to other industries. We took on large yearlong projects down to four-hour projects. At one time, we had cleaned more PCB (poly chlorinated biphenyl) spills in Louisiana than any other company. Later we were placed on the DEQ of Louisiana's call list for emergency clean-ups. As an extension of our clean-up service, we began cleaning out barges that traveled the Mississippi River so they could be reloaded with new product.
Correspondingly, we continued our construction led by other principles. This department was started due to a need in the market, and our willingness to diversify. As a result, we began building roads and developing our own subdivisions. We cleared the land, built the road, installed the utilities, and marketed the property. We built many houses up to twelve a month. We quickly grew into an ERA restate franchise holder. This franchise afforded us the advantage of discovering new opportunities to grow further. We began building concrete curb and gutter roads with full industrial gray drainage and sewer systems, and street lighting.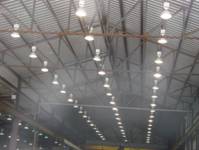 As time progressed, our principals entered into the electrical industry. We provided ground support, and material transportation. We have built plywood pads to protect the electrical customer's yard from damage, or damage to driveways. Later a program was designed to remove unused transformers, which includes the removal of unused transformers left on unused poles and tested the units to evaluate its reaming viability. In addition, we provide abandon line deconstruction service. This program evolved into installation of new transformers. Subsequently, the installation includes underground conduit installation. Meanwhile, we began the construction of electrical sub-station sites as an addition that added to our many talents.
At present, we hold a position supplying a fabrication plant laborers, maintenance, fire watch, safety training, drainage yard beautification, fork truck operation, electrical maintenance, and construction of various types. We are also, building cabins each including full recreational vehicle hookups in scenic areas. We also continue to maintain several lease houses, and industrial buildings.
In the future, we would like to expand into more plants doing similar work. Moreover we provide safety training in a public arena. In addition, we would like to gain opportunities to implicate our transformer removal, and restocking program. We will continue our construction projects as well.
Call us at 225-664-4020 or fill out our online contact form.