Ethos USA, Inc. - Southern Louisiana Commercial Building Construction, Heavy Construction, Excavation Contractor, Electrical Contractor
Infrastructure & Resources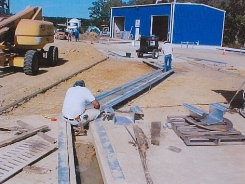 Ethos is devoted to offering our clients unsurpassed service. In order to offer the best service possible, we have leadership that is dependable and consistent. At the same time, our principals are creative; yet, logical in the implementation of logistics of any operation.
When you call Ethos, we will be there when scheduled with the equipment and manpower to begin the project. We have the equipment we need to begin on our yard. We also arrive with leadership, including safety supervisors with the logistical plan to implement the project's specificities.
We have achieved up to five million dollars gross in the past. Over the last few years we have hovered around one million to one point five million. This year we would like to start growing again.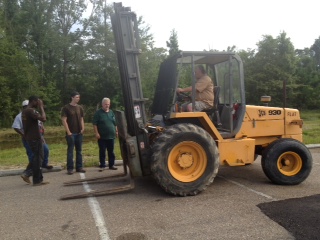 We staff a master safety instructor capable of training in all the area of work we perform. We also have three highly qualified superintendents who are experienced in managing large projects. We also have six project managers to facilitate smaller jobs.
At present, we have the capacity to fully manage three contracts for about one point five million. We can also accommodate up to six smaller projects worth five hundred thousand. We are nearly debt free. We have five point four million dollar net worth. Additionally, we have many credit lines available due to our stability. This should be sufficient to carryout the level of projects listed above.
Call us at 225-664-4020 or fill out our online contact form.